CAPIO 2021 Returns in Person + Virtual
We are so excited to be bringing you CAPIO 2021 in person at the Resort at Squaw Creek in November!  We are excited to be offering you not only an in person option, but  a virtual option as well.  Our sessions will be livestreamed for our virtual conference participants - AND we will be recording sessions so you can go back and view sessions that you missed - whether you were in person or virtual.  This year's agenda brings you all the hot topics in government communications.   We can't wait to see you in person - or online!
Wednesday, November 3, 2021, 9:00 AM - 10:15 AM
Opening Keynote with Tia Graham - "Harness the Power of Happiness"
Tia Graham is an Inspirationist and the Founder of Arrive At Happy, the first-ever Los Angeles-based company with a mission of inspiring transformation through the science of happiness. Tia partners with organizations and individuals to increase their daily happiness and, in turn, increase success in all areas of their lives. She has a Certificate in Happiness Studies and a Certificate in Teaching Happiness from Harvard's Tal Ben-Shahar and The Happiness Studies Academy. Infused with compassionate, loving, hopeful, gracious energy and her bubbly sense of humor, her thought-provoking presentations incorporate music, video, audience experiences, movement and the spoken word to elevate the consciousness of the entire room. Tia uses her rich life experiences, positive mindset, open heart and love of life to guide each speaking engagement. She knows happiness leads to success in life and not the other way around. Her talks intertwine her personal stories, the science of happiness, cultural learnings, optimism and authentic passion. Audiences leave inspired and empowered to Arrive At Happy daily with actionable steps they can implement immediately.
Thursday, November 4, 2021, 1:15 PM - 2:15 PM
Luncheon Keynote - Communicating in a Polarized World
As communicators, you are tasked with communicating equally to all audiences. In the age of siloed news, how do you get your message across equally to all your stakeholders?  Nationally recognized communicators Zach Friend, Debbie Mesloh, Mike Madrid and Kristin Olsen will discuss how PIOs can break through the noise, build trust and communicate effectively using proven methods and strategies.  They will share communications strategies gained through their vast experience managing presidential, senate, state and local government campaigns and messaging.
Location:  Resort at Squaw Creek
This year's conference will be held at the beautiful Resort at Squaw Creek in North Tahoe / Olympic Valley.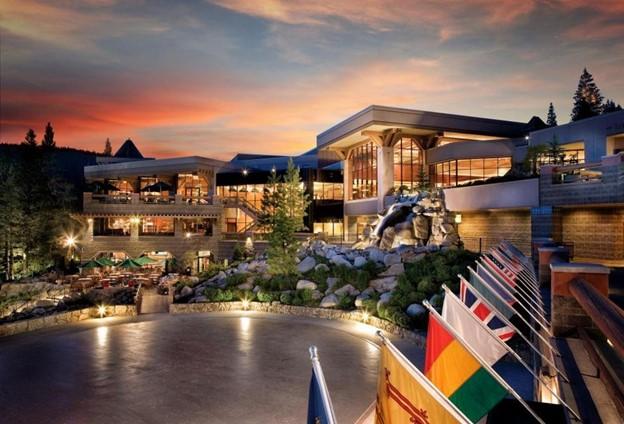 Hotel Information:
Resort at Squaw Creek
400 Squaw Creek Rd
Olympic Valley, California 96146 United States
Hotel Rates are available three days prior and three days after the conference based on availability.  If you are not seeing the CAPIO rate - you may wish to book just the dates of the conference and call the hotel to add on the other nights as well.
DELUXE QUEEN OR KING ROOM $189 - RATE EXPIRES  OCTOBER 8 OR WHEN BLOCK FILLS
FIREPLACE SUITE  $219
Deposit Policy: Credit Card Deposit Required – 1 NIGHT(S) DEPOSIT WILL BE CHARGED TO CREDIT CARD
Cancellation Policy: 7 Days Prior To Arrival To Avoid Full Forfeit